January 2020
Happy New Year! 
We hope you and your family are welcoming 2021 with renewed energy!  While 2020 certainly presented challenges, we are grateful for the achievements of the past year, and look forward to serving our clients and shareholders in 2021.
A few 2020 highlights include:
In December 2019, we purchased our building at 8112 Maryland Avenue.  Throughout 2020, we underwent renovations in the main lobby, common areas, restrooms and parking garage.  We are excited to head into 2021 fully leased and look forward to welcoming clients and friends to the refreshed Parkside Plaza soon.    

We continued to invest in our team by adding 11 employees, including 2 lenders in our Denver office in 2020.  This investment, along with the additions planned for 2021, allows us to continue serving our current clients well and positions your company to handle increased volume in the years ahead.  

We processed 186 loans totaling $71 million during the first round of the Paycheck Protection Program (PPP), many of which have already been forgiven by the SBA.  On Friday, January 15th, we began processing applications for the second round of PPP funding.

Throughout the year, more than 50,000 Parkside shares were sold/purchased, providing shareholder liquidity and additional investment opportunities.

In June, a dividend of $0.85 per share was paid to shareholders, marking the seventh consecutive year of increasing dividends.

Our banking team completed the first phase of converting our core banking system, updating many of our internal platforms.  We recently began the second phase of our conversion, and look forward to revealing enhanced features to our account holders later this year. 
Year-to-Date Performance
Highlighted above and linked below are our 2020 financial results.  
Total bank assets remain inflated, ending the year at $700 million, an increase of $111 million from a year ago.  There is still significant liquidity in the financial system;  however we anticipate some deposit run-off early in 2021.  We had net recoveries of $852 thousand from 2020 loan losses, and boosted our loan loss reserves to $10 million, or 2.3% of non-PPP loans.  
The Trust & Family Office division suffered setbacks in 2020 with the departure of a few relationship managers.  Even so, we retained a much larger portion of their clients than expected.  Exceptional new client relationships also helped offset some of the lost revenue.  Revenue of $7.2 million was $189 thousand, or 3%, ahead of 2019.  Increasing trustee revenue from our rapidly growing trust services was a big boost to 2020 and will continue to positively impact recurring revenue going forward.  By the end of 2021, we expect to have fully offset the financial impact of lost clients. 
We earned $5.9 million in 2020, near the upper-end of the expected range we reported in the middle of last year when we revised our outlook based on the pandemic.  While this is down compared to the prior year, it is strong performance by many measures.  We accomplished this while aggressively investing in additional personnel, strategically building our loan loss reserves, and strengthening our balance sheet.  This prepared us to handle any challenges that may lie ahead, and equipped our team to take advantage of opportunities.     
Investing in Our Team
We are excited to welcome Kelly Wright, Samantha Moody, and Michele Miller to our commercial banking team.   This past fall, Vice President - Commercial Lender, Kelly Wright became the newest member of our growing Denver lending team.  With more than 10 years of experience in business development, credit analysis and administration, her strong reputation and proven ability to build long-term quality relationships are valuable assets as we continue to expand our presence in the Rocky Mountain region.
Samantha Moody joined Parkside in December as a Loan Operations Specialist. Her experience in booking loans and loan operations are valuable assets as we continue to grow our portfolio. 
In January, Michele Miller joined us as a Loan Coordinator.  With 28 years of diverse banking experience, Michele works with our lenders to generate new loan requests, and process renewals, modifications and other client requests.  Welcome, Kelly, Samantha and Michele.

Our search for great talent continues!  Available positions are always accessible via the Working at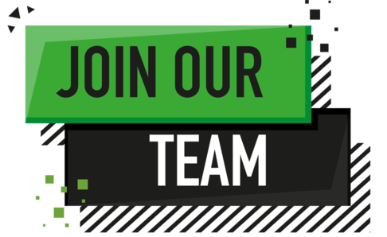 Parkside page on our website and via the Join Our Team button below.  
In addition, Parkside plans to kick-off our ten week 2021 Summer Internship Program in June.  We received a record number of applications, over 275, and recently began the interview process.  We look forward to hosting four students as they rotate through various departments of our organization. 
Click below to learn more about our internship program, available positions and Parkside's robust employment benefits.  We encourage you to share these opportunities with your contacts.  Should you have any questions, please contact Meredith Osborn, Director of Human Resources, at mosborn@pfbt.com.
Recognizing Uncommon Achievements
We are fortunate to work with high-achieving employees, committed to making Parkside and our community a better place to work and live.  Beginning in 2020, we instituted an annual recognition program designed to celebrate the truly outstanding accomplishments of our teammates.  Please join us as we congratulate them on a job very well-done!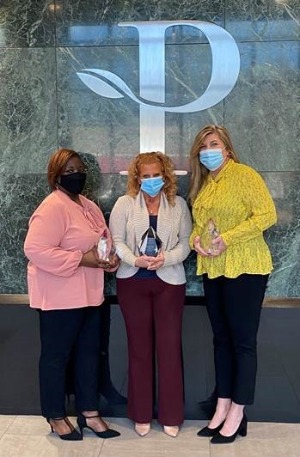 Making A Difference Award
 presented to 
Joyce Kampwerth
- SVP Compliance & CRA Officer  in recognition of her significant contributions to the community through time, actions, talents and dedication.  Joyce serves as a role model for compassion and service, noticeably striving to make the world a better place.
Rookie of the Year Award
 presented to 
Adam Basler
- TFO Analyst and 
Michael Frasca
- Portfolio Banker in recognition of their valuable contributions during their first two years of employment.  Their enthusiasm and professionalism show strong indications for success in the field, as well as promise for leadership in our organization.
The Uncommon Partner Award
 presented to 
Kelli Dempsey
- VP TFO Support Supervisor,
Kinna Gray
- VP Loan Operations Supervisor,
and
Amy Prinzi
- AVP Client Service Officer in recognition of the integral role they each played to enhance and improve Parkside through system conversions and implementation, PPP loan processing and pandemic related operational challenges
Thank you for your valuable contributions to Parkside - it's an honor to work with such incredible team members!


Investor Information 

Annual Shareholder Meeting and Proxy Voting - We look forward to hosting our annual Parkside Financial, Inc. Shareholder Meeting virtually on May 19, 2021.  Stay tuned for additional information.  As we have done in prior years, proxies will be distributed via mail in April.  If you recently moved and have not updated your shareholder records, please contact our team at info@pfbt.com.

Offer to Purchase Program - As you know, we did not host an Offer to Purchase in 2020.  With more clarity in Parkside's outlook, and as we approach what we all hope is the end of the pandemic, we look forward to reinstituting the Offer to Purchase Program later this year.  Please expect additional information in the months ahead.

As always, we thank you for your continued support and partnership.  Should you have any questions or comments, please feel free to contact us. 

Sincerely,
James C. Wagner - CEO
Andrew S. Hereford - President, Bank
Matthew A. Wagner - President, TFO