December 2020
PROTECT YOUR COMPANY FROM FRAUD
The hustle and bustle of the holiday season is upon us!   Each year, criminals count on that rush and we see a surge in fraud attempts.  The uncertainty, business disruption and remote working environment brought on by the Coronavirus pandemic have further increased fraud attempts on companies of all sizes.
As your financial partner, Parkside is here to help keep your business safe by sharing products, tools and best practices.  
Business Email Compromise and COVID - LOOKOUT!
The annual survey by the Association of Finance Professionals sights Business Email Compromise (BEC) as the #1 source of payment fraud attempts.  Typically, a victim receives an email appearing to be from a company with whom they conduct regular business.  However, the email requests funds be sent to a new account belonging to the fraudster.  The FBI issued a press release this year warning of an increase in BEC attempts with the fraudster referring to "the Coronavirus outbreak and quarantine precautions and processes" as a reason for account changes.    
Let Parkside help protect your company with these valuable tips!
Lookout for Red Flags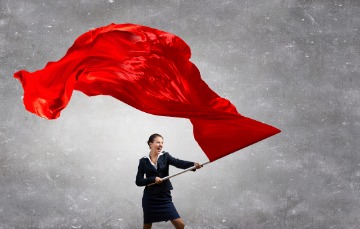 Unexplained or unreasonable urgency.

Last minute changes in wire instructions or recipient account information.

Communications only in email and refusal to communicate via telephone.

Requests for advanced payment of services when not previously required.

Requests from employees to change direct deposit information.
Establish Internal Controls to Avoid Being a Victim
Remember: attacks come via email, phone, fax and letter.

Train employees to recognize, question and independently verify changes in payment information.

Verify any changes in information by referencing your internal records - do not contact the vendor through the contact information in the email.

Review accounts frequently.

Initiate payments using dual controls.

Limit the number of employees authorized to initiate transactions and establish maximum transfer limits.

Do not share nonpublic business information on social media.

Do not use "Reply" when confirming emails for payment requests.  Instead, use "Forward" and type the correct email address or select from your personal address book. 

The best way to avoid being exploited is to verify the authenticity of requests to send money by walking into the CEO's office or speaking directly on the phone.  DO NOT RELY ON EMAIL ALONE.

- FBI Special Agent Martin Licciaro,
referencing one of the most common fraud attempts
At Parkside, the security of your assets is our top priority - not just during the holiday season, but throughout the year.  We encourage you to contact our team with any questions regarding these tips or the products and services available to help protect your business accounts from fraud.
Should you have any questions about our fraud prevention services, please contact our team.