You committed skill, energy and passion to building your company, and creating a benefits package to support your valued employees.  A well-designed retirement plan can make your company more attractive to prospective employees, discourage turnover and reward loyalty—while enabling your employees to retire on time with financial security.
But it can only do so if your employees actually participate in the plan, and optimize it's capabilities. 
Let Parkside help you maximize participation, promote financial wellness and ensure retirement readiness.  Utilize these 9 strategies to promote your company retirement plan to your employees.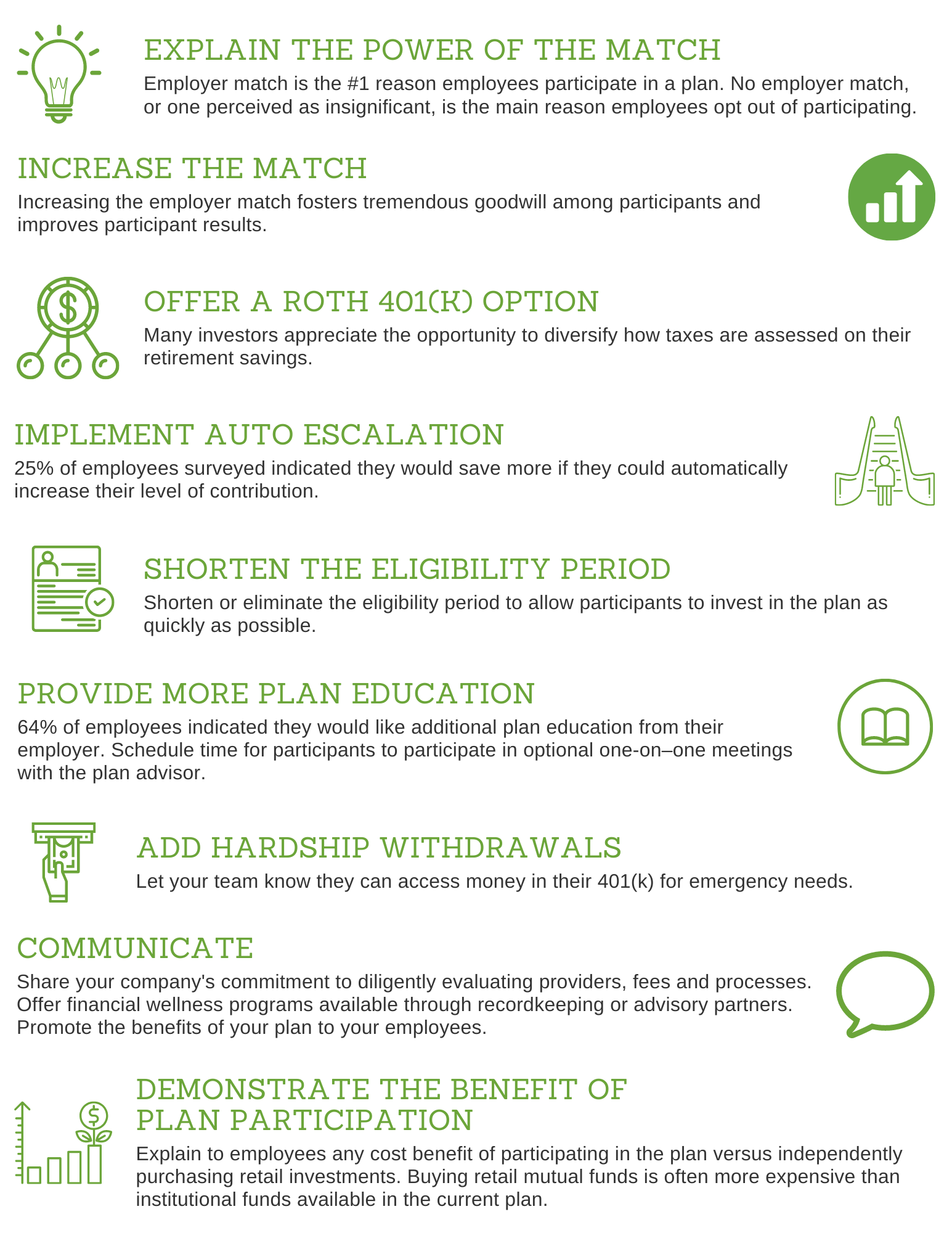 Experience the confidence and peace of mind you deserve,
knowing your 401(k) plan serves you and your employees well.  Parkside is available to support
you each step of the way as you implement these valuable strategies. 
Sources: Nataxis' 2019 Defined Contribution Survey https://www.plansponsor.com/in-depth/increasing-participant-trust-retirement-plans-sponsors/
Willis Towers Watson 2020 Defined Contribution Plan Sponsor Survey