Parkside Financial Bank & Trust is Proud to Welcome Curtis Searcy as President of Trust & Family Office
ST. LOUIS, June 11, 2021 – We are excited to announce Curtis Searcy, MBA, CFP® is joining Parkside Financial Bank & Trust.  With more than 27 years of financial services experience, Curtis will lead Parkside's Trust & Family Office division helping accelerate its growth. He will be responsible for establishing strategic direction, building a high-performing division, attracting top talent and supporting existing team members as they develop their skills and expertise. Curtis will also serve as a member of the Parkside Financial Bank & Trust Board of Directors.
We are thrilled to welcome Curtis to the Parkside family. He offers the industry
knowledge and fresh perspective necessary to triple the Trust & Family Office
division - a long-term strategic goal for our organization.
- James Wagner, CEO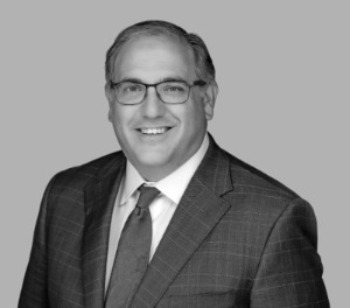 Effective June 14, 2021, Curtis will assume the role as President of the Trust & Family Office division, allowing Matt Wagner and Kelly Richert, two original team members, to focus on their primary areas of expertise. In addition to managing his client portfolio, Matt will continue his role as Chief Practice Officer, responsible for developing Parkside's Trust & Family Office services and planning strategies. Kelly will continue to serve as Trust Counsel, providing administrative, investment, legal and accounting expertise to a rapidly growing portfolio of trust clients, while maintaining her family office relationships.
Prior to joining Parkside, Curtis served as Market Leader, Senior Vice President for U.S. Bank Private Wealth Management in St. Louis where he directed a robust wealth management department. A graduate of Kent State University, Curtis continued his education earning a Masters in Business Administration from Eastern Kentucky University in 2001. He is a CERTIFIED FINANCIAL PLANNER™ professional.  Drawing from a diverse background in portfolio management, business development, and organization structural development, he is well-equipped to support Parkside in our next phase of growth.
When I consider the changes occurring in the financial services industry, Parkside's "uncommon" high-touch focus on the client experience really stands out. I am excited for the opportunity to lead this incredible team as they continue to grow.
- Curtis Searcy

Please join us as we welcome Curtis Searcy to our team.

Investments are not insured by the FDIC or any federal government agency, provide no bank guarantee, are not a deposit and may lose value.