ST. LOUIS, November 23, 2021 – Parkside Financial Bank & Trust is pleased to announce the addition of Nathan McKean to the Parkside Financial, Inc. Board of Directors effective November 18, 2021.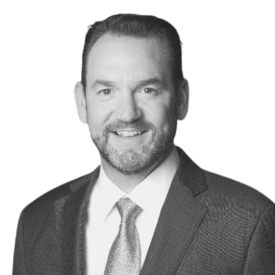 Nathan McKean is the Chief Executive Officer and sole shareholder of BMC Enterprises, Inc., parent of
Breckenridge Material Company (est. 1925). Nathan successfully developed and executed a growth strategy through one of the most difficult economies during the Great Recession and continues to execute that strategic growth during the recent pandemic. He completed 27 acquisitions throughout his 17 years as CEO, establishing BMC Enterprises as a leading, super-regional, vertically integrated supplier of aggregates, ready mix concrete, and precast concrete products. Nathan has served as President of the St. Louis Concrete Council, Chairman of the Missouri Concrete Association and served as Chairman of NRMCA's CONCRETEPAC for eight years. Nathan currently serves on both the Board and Executive Committee of the NRMCA and is currently serving as Chairman of the Government Affairs Committee. He is a resident of St. Louis, Missouri with his wife and two children.


"We are excited about the valuable insight Nathan brings to our already exceptional Board of Directors. Parkside is fortunate to maintain a Board offering diverse business experience. Their guidance is critical as we navigate the challenges and consider the growth opportunities that shape your company,"
said James C. Wagner, Chief Executive Officer of Parkside Financial Bank & Trust. "Parkside's Board strengthens our institution, providing value for our leadership team, our clients and our shareholders."

Nathan joins 14 additional Board Members including inside directors James C. Wagner, Andrew S. Hereford, Curtis B. Searcy and Matthew A. Wagner. Outside directors include Chairman of the Board Peter S. Frane, Olympic Marine; Edward D. Briscoe, Nidus Partners; Michael J. Christ, Guggenheim Partners, LLC; Scott D. Fesler, Eagle Private Capital; Samuel A. Hamacher, Harbour Group (retired); Brian J. Hogan, Hogan Truck Leasing; Stephen F. Holste, ARCO Construction Company; Elizabeth E.
Niedringhaus, Systems Service Enterprises; Frederick J. Oertli, Guarantee Electrical Company; and John S. Ross, Jr., Summit Development Group, LLC.

Parkside Financial, Inc.
Issued by Parkside Financial, Inc. via its wholly owned subsidiary, Parkside Financial Bank & Trust ("Parkside"). Parkside offers commercial banking, trustee, family office and 401(k) plan services to privately held businesses, their owner families, executives and professionals. Parkside Financial Bank & Trust formally opened for business on April 23, 2008.
Source: Parkside Financial, Inc.