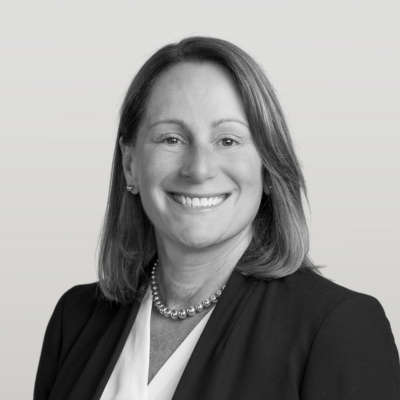 Kelly Mittiga
Executive Vice President
Chief Banking Officer
P/F  314.290.8676
C     315.521.4198
Biography
Kelly J. Mittiga serves as the Chief Banking Officer at Parkside, where she brings a wealth of experience and expertise to her role. In this capacity, she assumes leadership responsibilities over the Customer Service Representatives, Treasury Management, and Bank Operations teams, overseeing all aspects related to banking systems, maintenance, services, and deposit operations.

Kelly's strategic vision shapes the direction of banking operations, encompassing deposit operations, customer service, and treasury management. She shoulders the vital responsibility of risk assessment and implementing robust internal controls and mitigants. Kelly ensures that clients view Parkside as a trusted partner by using her innate ability to solve complex problems and providing outstanding customer experience.

With a career spanning over 25 years, Kelly's diverse background in banking, from small community banks to super regionals, equips her with a distinct perspective that enriches her role. Her occupation has seen her wear many hats, effortlessly transitioning between leading customer-facing teams and supporting roles.

Throughout her career, Kelly has learned the importance of investing in people, whether it's fostering peer relationships or coaching team members, as it contributes to a team's success and a satisfying career. Her passion lies in cultivating relationships and making a meaningful impact on the lives of both customers and colleagues.

Prior to joining Parkside, Kelly was Head of Consumer Contact Centers at Citizens Bank, driving overall strategy and operations. She received her Bachelor of Arts in Economics from Hobart & William Smith Colleges and is a graduate of the Haas School of Business Executive Education program at the University of California, Berkeley. She served on the boards of the Ontario County Industrial Development Agency, the Boys and Girls Club of Geneva (NY), Finger Lakes Health, and the Geneva Area Chamber of Commerce.