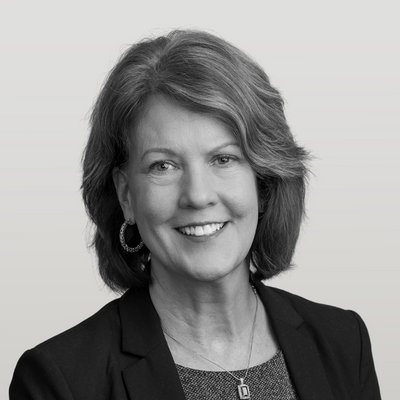 Senior Vice President
Treasury Management
P/F  314.290.8731
C     314.974.9731
Biography
Kelley Schwartz uses her experience as a banker and corporate treasury management practitioner to provide Parkside's clients with intelligent solutions to efficiently manage business funds and help reach their goals.
Kelley offers more than 30 years of experience in commercial banking and treasury management. She began her banking career in commercial lending and later transitioned to treasury management. She brings tremendous perspective to her current position having worked many years in the corporate world as a treasury analyst. Returning to banking, Kelley joined Southwest Bank and was instrumental in developing its Treasury Management division from inception, significantly expanding its suite of services. After 18 years of service, she became Vice President of Global Treasury Management for BMO Harris Bank. As a sales consultant for commercial banking clients, she specialized in serving clients in capital markets, sponsor financing, asset-based lending and healthcare sectors. Kelley received a Bachelor of Science in Business Administration with an emphasis in Finance from the University of Missouri – St. Louis.
A dedicated treasury management partner, Kelley proactively helps our clients address challenges to their payment processes, streamline receivables and payables, strengthen controls, and enhance security. She provides valuable education on current treasury management tools and fraud protection. Kelley develops a thorough understanding of each client's specific issues, and is truly vested in helping them succeed.