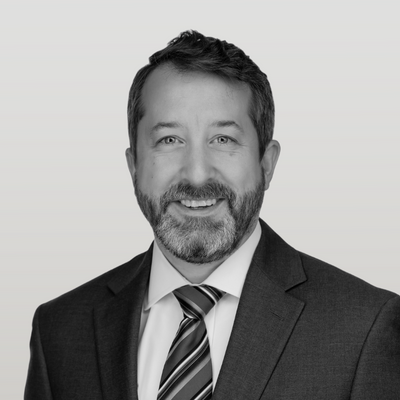 Justin Meyer, Esq.
Executive Vice President
Chief Fiduciary Officer
P/F  314.290.8715
C     314.602.3165
Biography
Estate planning and administration can be very complex and emotional. Justin Meyer provides our clients with an understanding of those complexities, comfort during the process, and assistance in protecting their family and wealth.
When navigating the complex and technical laws and regulations of estate planning and administration, it's important to have expertise on your side. Justin has extensive experience in corporate trustee and estate planning and administration, having served nearly 15 years with U.S. Bank Private Wealth Management, starting out in the role of trust officer, and eventually serving as Senior Trust Managing Director, responsible for supervising trust administration for the East Region of the United States.
Prior to this role, Justin was a practicing attorney in the fields of estate planning, estate administration, and fiduciary litigation.
He received his Master of Laws in Taxation from the University of Alabama Law School, a Juris Doctor degree from the University of Minnesota, and a Bachelor of Science from Missouri State University.