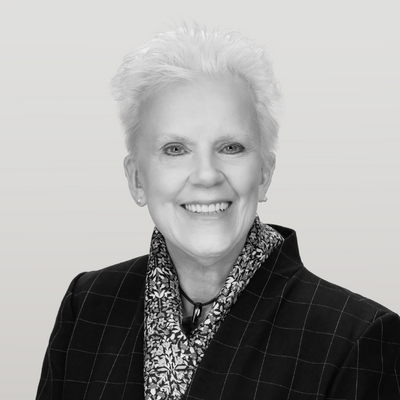 Senior Vice President
Community Development
P/F  314.290.8612
C     314.780.8676
Biography
Joyce Kampwerth has been serving the financial needs of people, businesses and community for 45 years. That level of dedication points to Parkside's unwavering commitment to ensuring our clients benefit from the invaluable insight of experience. Consistent and dependable, Joyce supports our organization through her vast financial knowledge and extensive banking tenure.


Her successful career includes managing the administration of loans and, prior to that, working as a mortgage, commercial, retail, and real estate construction lender. Joyce served as a liaison and mentor for a women's officer group at a national bank. She committed her skills as a customer connectivity representative, during which she collaborated with the lending team of a large national bank to foster customer service ideas and programs. Joyce received her education from the Graduate School of Banking at the University of Wisconsin in Madison.


A natural advisor and mentor, Joyce taught the Principles of Banking and Real Estate Lending at the American Institute of Banking. In addition, she represented a commercial bank in serving a two-year term as a City of St. Louis Stakeholder.


Joyce contributes her talents to numerous community groups and nonprofit organizations, which gives her a strong understanding of the community that Parkside serves and the specific needs of our clients.