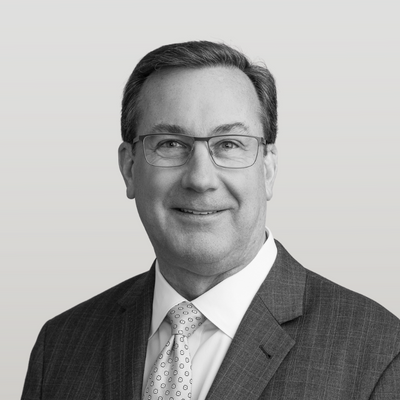 Chief Executive Officer
Co-Founder
P/F  314.290.8611
C     314.922.3111
Biography
James "Jim" Wagner is Co-Founder and Chief Executive Officer of Parkside Financial Bank & Trust.  With a keen understanding as to what can and should be done to achieve results, he serves as a valuable, hands-on resource not only for our team of professionals, but for the very clients they serve.  Jim offers a well-founded perspective on how best to serve our clients' needs and build an outstanding team of professionals, while also providing superior returns to shareholders.
Jim earned his Bachelor of Science degree in Finance from Marquette University in Milwaukee, Wisconsin.  After graduating, he joined Enterprise Bank & Trust in 1988, helping that start-up bank open.  During his 19-year tenure at Enterprise, Jim oversaw lending, operations, finance, treasury management, wealth management, and corporate expansion and acquisitions. This diverse experience uniquely prepared him to co-found Parkside Financial Bank & Trust.
A true leader, Jim encourages the entire team to consider unconventional strategies, strive for unparalleled results, provide uncomplicated solutions and deliver unwavering peace of mind. He focuses on the exceptional service necessary to create an uncommon partnership for our clients, employees and shareholders.