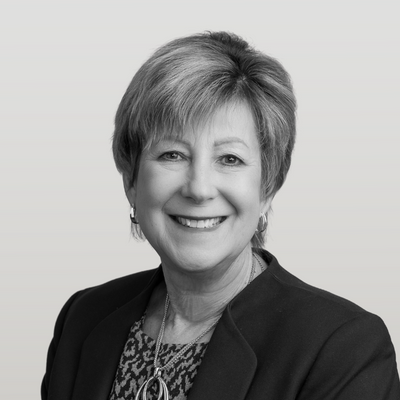 Carla Valenti
Executive Vice President
Commercial Lender
P/F  314.290.8633
C     314.365.8161
Biography
A lending specialist for privately held small and middle market businesses, Carla Valenti draws from nearly 35 years of commercial banking experience—all in the St. Louis market—to provide highly intelligent and customized solutions for business success.
Carla builds long-term relationships with our clients by learning about their business and providing lending and banking services tailored to each company's individual situation. Her strong business acumen is invaluable as she offers creative ways for our clients to solve problems and take advantage of opportunities. In addition, she has created a cross-industry network of beneficial resources to connect and serve clients.
As a consultant, Carla takes on the challenges of our business clients and is proactive in helping them address issues such as financing growth, equipment acquisition, real estate acquisition, cybersecurity, succession planning and finding qualified employees. She is easily accessible, hands-on, and quick to respond.
Carla began cultivating her diverse banking knowledge after receiving her Bachelor of Science in Business Administration with concentrations in Finance, Economics and Political Science from Rockhurst University in Kansas City. She completed the Mercantile Bank Management Development Program, subsequently becoming a lender, then regional manager leading a team of lenders. Transitioning to Missouri State Bank, which was eventually purchased by Southwest Bank, Carla served as President of one of their local markets. She joined Parkside as it opened in 2008 and continues to work with businesses in all industries.