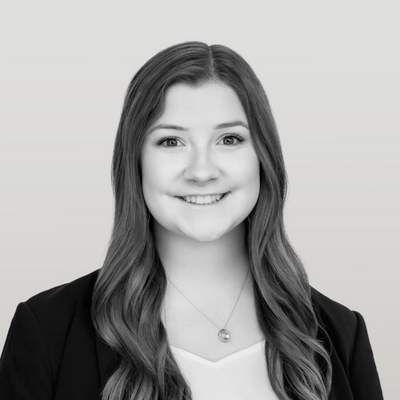 Britni Gortner
Commercial Lending Officer
C     314.356.6114
Biography
Serving as a Commercial Lending Officer at Parkside Financial Bank & Trust, Britni Gortner is dedicated to cultivating meaningful client relationships. Leveraging a meticulous attention to detail and embodying a reliable and responsive nature, she adeptly addresses the diverse challenges and dynamic capital needs of her clients.

In her role, Britni concentrates on structuring tailored financial solutions for financing growth, equipment, real estate, and working capital needs. Clients value her personable banking approach and unwavering dedication to their success.

A graduate of the University of Missouri, Britni holds a Bachelor of Science in Business Administration with a dual emphasis in Finance and Economics. Her professional journey with Parkside began as an alumna of the organization's Internship program, after which she transitioned to a full-time role as a Commercial Credit Analyst. The combination of her academic background and credit training equipped Britni to explore diverse facets of the banking industry, ultimately finding her niche within the commercial banking team.

Beyond her responsibilities at Parkside, Britni actively contributes to the St. Louis Risk Management Association's Young Professionals Board, expanding her professional network and fostering connections that undoubtedly enhance the value she delivers to her clients.