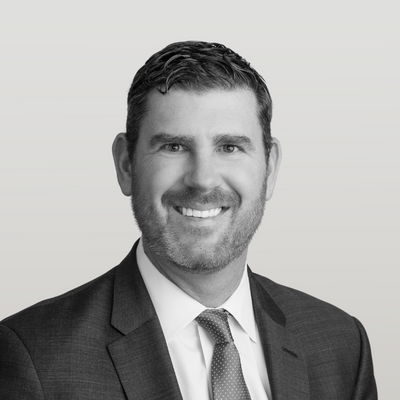 Andrew Schoeck
Executive Vice President
Commercial Lender
P/F  314.290.8632
C     314.960.9763
Biography
Andrew "Andy" Schoeck serves the best interests of our clients by being consistent and reliable, responding to needs quickly, and delivering competitive banking terms and structures. He develops lasting, mutually respectful relationships built upon trust, accountability and personal service.
Highly educated and experienced in supporting businesses with creative banking solutions, Andy listens carefully to understand challenges and then provides thoughtful financing strategies.
Andy has nearly 20 years of commercial banking experience, 13 of which he spent providing senior debt to private equity firms to fund acquisitions and recapitalizations. In addition to his work with private equity firms, he focuses on serving commercial and industrial customers, primarily manufacturers, service companies and distributors.
Prior to joining Parkside Financial Bank & Trust at its launch in 2008, Andy completed the Southwest Bank of St. Louis' management trainee program. He received his Master of Business Administration from Washington University and graduated cum laude with a Bachelor of Business Administration emphasizing Finance & Banking from the University of Missouri. Andy is a graduate of the American Banking Association Stonier Graduate School of Banking, earning a distinguished Wharton Leadership Certificate.