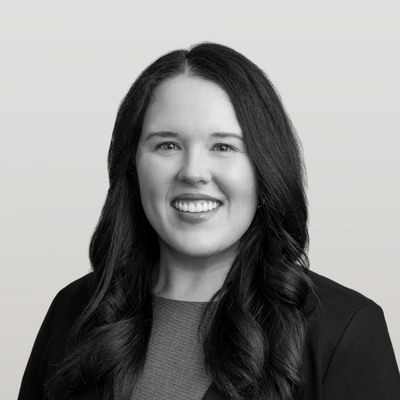 Senior Vice President
Trust & Family Office Advisor
Director of Investments
P/F  314.290.8637
C     636.675.4358
Biography
Amy Brand offers our clients a holistic view of their financial picture and an unbiased analysis of strategies available to them. She provides guidance from an investment, estate and tax perspective, helping clients to connect all the facets of their financial portfolio.
A magna cum laude graduate of the University of Missouri at Columbia, Amy received her Bachelor of Science in Business Administration with an emphasis in Finance and Banking. She began her career as an analyst at Parkside in 2012. She transitioned to a Trust & Family Office Advisor after earning the Chartered Financial Analyst® designation in 2017. As the Director of Investments Amy leads our Investment Committee, coordinating with our research partners to monitor Parkside's preferred manager list and set the asset allocation policy for model portfolios.
Amy partners with our clients to create a plan, breaking big decisions down into steps and outlining the process of accomplishing their specific goals. In addition, she helps clients tackle challenges, which often include liquidity events, estates exceeding exemption limits, lack of financial organization and multi-institutional account management.
As a full-service financial advisor, Amy earns trust by focusing on the best interest of our clients, many of whom appreciate fee-based, transparent wealth management. Proactive in her approach, she helps clients make educated decisions and understand the impact of those decisions both personally and on future generations.