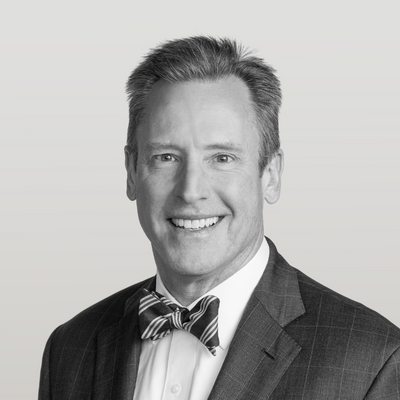 Allen Palmquist, Jr. MBA
Senior Vice President
Trust & Family Office Advisor
P/F  314.290.8778
C     314.520.1305
As a trusted advisor, partner and advocate, Allen provides his clients with peace of mind, knowing that he will be there to help them navigate their financial lives so they can invest their time in the things that matter most to them.
With over thirty years of diverse financial services experience, Allen's extensive knowledge affords his clients unique insight and solutions to their most complex financial problems. He takes the time to understand their challenges and needs, helping them craft plans to ensure they can enjoy and utilize their wealth in the most effective way possible.
Clients rely on Allen for his strategic advice, innovative ideas, direction, and sound execution. He works closely with our team of highly credentialed and experienced specialists, to provide customized strategies to help his clients articulate and achieve their goals.
Prior to joining Parkside, Allen served as Senior Vice President and Managing Director in the Private Wealth Management group of U.S. Bank. He earned his Bachelor of Science in Business Administration and Economics from Regis College and his Master of Business Administration, with an emphasis in economics, from St. Louis University.
An active volunteer in the St. Louis community, Allen and his family support over fifteen local non-profit organizations, specifically focused on Catholicism, mental health and economically disadvantaged individuals. For the past twenty years, he has volunteered with Junior Achievement ("JA"), serving in the capacity as a JA of Eastern Missouri board member since 2016. In his spare time, Allen enjoys teaching the Parish School Religion class at Mary Queen of Peace, running and reading.