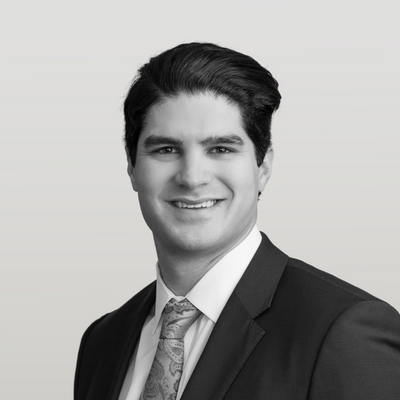 Max Barretto
Assistant Vice President
Commercial Lender
P/F  314.290.8747
C     214.673.5426
Biography
Max Barretto is a creative problem-solver, working diligently to address our clients' needs and challenges. As a Commercial Lending Officer, he structures customized commercial financing solutions, including commercial real estate, tax-credit transactions, mergers and acquisitions, equipment, and working capital. Max earns the trust of our clients with a consultative approach that blends industry expertise with honest, clear communication.
Max received his Bachelor of Science in Business Administration with a concentration in Finance and a minor in Mathematics from the Richard A. Chaifetz School of Business at Saint Louis University. Prior to becoming a commercial lender, Max received credit training and mentorship as a Commercial Credit Analyst and Portfolio Banker at Parkside. He is also a graduate of the American Bankers Association Commercial Lending School.
Our clients find in Max a resourceful banker, dedicated to understanding the dynamics
of their business. Whether addressing new financing needs or ongoing investment opportunities in the commercial and industrial, commercial real estate, private equity
and financial services industries, Max works to create sophisticated solutions for financial success. Accessible, thorough and collaborative, he is that loyal partner willing to go the extra mile to help clients reach their goals and form a lasting relationship.