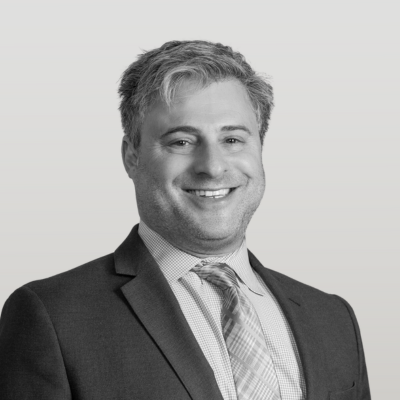 David Bell
Executive Vice President
Commercial Lender
Rocky Mountain Market Leader
P     720.577.4426
C     720.606.3303
Biography
David Bell leads Parkside Denver's Commercial Banking team, developing key relationships throughout the Rocky Mountain region.
Focusing on commercial and industrial lending, private equity backed transactions, and commercial real estate opportunities, David partners with business to think creatively and provide clients with strategic solutions to support their capital needs. He appreciates the opportunity to offer Parkside's superior client experience, direct access to decision makers, and a hands-on team of seasoned bankers to the Denver market.
David has earned more than 20 years of industry experience, working first at Southwest Bank of St. Louis, then the PrivateBank. In 2013, he moved to Denver, Colorado, specializing in complex transactions for Guaranty Bank before leading commercial banking, structured finance and private equity teams for CoBiz Financial (now BOK Financial). He earned a Bachelor of Administration in Government from Pomona College in Claremont, California.
Responsive and honest, David's diverse industry exposure provides him with a unique perspective on his clients' banking needs, and enables him to offer valuable ideas to support them as their business grows. Our clients depend on David to guide them through challenges, including evolving with technology needs, retaining top employees, and finding and securing capital partner.
In his free time, David can be found playing competitive squash, skiing, and fly fishing, as well as spending time with his children. He actively supports Denver-based Mile High 360, which provides local students from high poverty communities with after-school, weekend, and summer access to critical out-of-school resources.