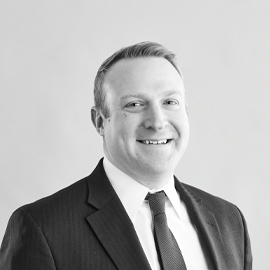 Vice President
Trust & Family Advisor
P/F  314.290.8624
C     618.580.0095
Biography
Matt Fairbairn uses a holistic approach to direct our clients' financial portfolios, ensuring he is working toward their goals at each step. His strategies help to maximize after-tax income and grow wealth.
With access to sophisticated investment research, Matt monitors and optimizes the opportunities 
in each client's financial portfolio. He listens to challenges and then creates a customized, flexible solution to help them achieve success.
A cum laude graduate of the University of Illinois at Urbana-Champaign, Matt received his Bachelor of Science in Finance. After spending two years in investment real estate sales, he joined Parkside as a Financial Analyst. Quickly transitioning to a Trust & Family Office Advisor, Matt earned his Certified Financial Planner™ certification and offers nearly a decade of experience helping families and institutions reach their financial goals.
He partners with our clients in navigating the sale of a business in a tax-efficient manner. He instructs on how to maximize executive benefits, implement a significant cash balance, manage a fragmented investment portfolio, create an efficient estate plan and transition from accumulation to distribution mode within an investment portfolio. Matt prides himself on understanding that no two relationships are the same and strives to simplify what can be a complex and overwhelming process.