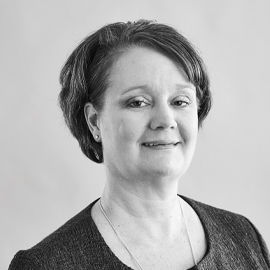 Vice President
Trust Advisor
P/F  314.290.8628
C     314.341.8233
Biography
Janelle Pidcock is personally invested in the success of our clients and passionate about serving them well. Her responsibilities include the day-to-day administration and management of trustee accounts in which Parkside is serving in a fiduciary capacity such as trustee, co-trustee, or executor. As a Certified Trust and Fiduciary Advisor, Janelle is a valuable resource for family office clients who utilize trusts as part of their estate and asset protection planning.
A highly trained and experienced advisor, Janelle has served the industry for more than 20 years. She received her formal education at Cannon Financial Institute and Truman State University.
Janelle forges strong relationships with our clients by seeking to understand their needs, communicating complex concepts clearly and honestly, being responsive, and delivering high-touch personalized service.
A true advocate for our clients, Janelle educates on the intentions of the trust and manages expectations accordingly; assists in creating and implementing budgets; explains the impact of distributions and withdrawals on long-term planning; and embraces open, consistent communication throughout the relationship.